the Syndicate of Human Image Traffickers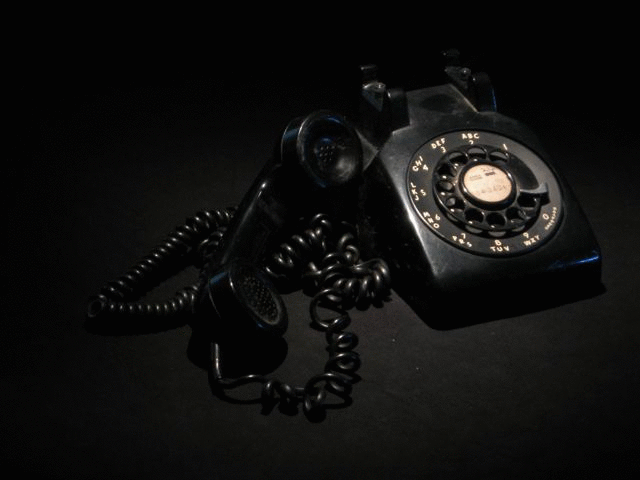 Syndicate director Jeffrey Wengrofsky was interviewed by Daniel Zana and Harry Ottensoser on their Jews on Film podcast about the 1948 film adaptation of Oliver Twist starring (the not yet Sir) Alec Guiness as "Fagin the Jew."
Kevin Vonesper invited Syndicate director Jeffrey Wengrofsky onto his VODPOD show to talk about films, books, acting, and assorted other antics.
It's Psychedelic, Baby interviewed Jeffrey Wengrofsky about Syndicate film, Here to Eternity with The Godz.
Jeffrey Bale, formerly of Maximumrocknroll, Hit List, and Damage, said that Here to Eternity with the Godz  "is as psychedelic as the band's music. A must-see."
Rocker Mike and Rob Rossi interviewed Syndicate director Jeffrey Wengrofsky for their Getting Lumped Up podcast about the Secrets film series and his performance at a memorial for Jack Terricloth.
Film Threat ran "Festival as Traveling Sideshow," a feature article on the Secrets series.
Syndicate director Jeffrey Wengrofsky was interviewed by Cold Lips Magazine in conjunction with curating Secrets of the Deep: DREAMS on Film.
Secrets of the Deep: Dreams on Film received a rave review by Graham Fuller, a member of the prestigious New York Film Critics Circle in The Culture Trip.
Wengrofsky's article, "Holy Days and Hallowed Ground," was digested by Jstor as "How Labor Lost May Day."
"Where Have You Gone, Lando Calrissian?" was reviewed by Professor Elizabeth Rich, Department of English, Saginaw Valley State University: "This is a thoughtful, far-reaching analysis of the kind of fears that come when we pay some attention to the fact that we're not masters of our destiny, that we are circling around a star in space and at the mercy of rocks, ice, and gas. Thanks for grounded, chronologically liberated musings!
Jeffrey Wengrofsky's final Coilhouse article,  "Where Have You Gone, Lando Calrissian?", was appraised by Edrie of the Army of Broken Toys as "Brilliant and insightful."
Speakeasy Dollhouse made it to the City Room of The New York Times on June 7, 2012. It was also written up in Bowery Boogie, a digest of Lower East Side happenings.
The Party in Taylor Mead's Kitchen was reviewed in Popmatters: https://www.popmatters.com/153951-the-girl-with-black-balloons-at-stranger-than-fiction-2495891073.html
The Praise of Motherfuckers, an article on the Occupy Wall Street protests by Jeffrey Wengrofsky, was reviewed this way: "As a member of The White Panther Party after The MC5 were signed and out on tour, I found myself repeatedly being called to defend the use of such a profane term by a 'revolutionary' ensemble. If this writer had been around back then it would have made that part of the struggle a lot easier! Anyway keep up the good work and always remember to…..KICK OUT THE JAMS, MOTHERFUCKERS!"
– Hiawatha Bailey, Ministry of Information, The White Panther Party
Jeffrey Wengrofsky was recently interviewed by National Magazine Award-winning Tablet magazine for their Long Story Short podcast about how punk relates to Jewish history: http://www.tabletmag.com/arts-and-culture/music/78206/rejects/
Steven Blush, the guy who wrote American Hardcore, put it like this: "Jeff Wengrofsky's insightful interview not only made me re-examine cultural history, but it made me realize that Jews in punk is as American as apple pie and Chinese takeout. Mazel tov!"
Here's what George Petros (former editor of Juxtapoz and Seconds magazine) said about it:
"Very cool. Jeff Wengrofsky is to be congratulated for his panoramic overview of Punk's early history. He authoritatively articulates the genre's alienation and triumphs. Keep up the good work."
On the Occasion of Walter Benjamin's 119th Birthday was reviewed as follows:
"The article is a delight to read and recalls a richer, earthier, more ironic era of Mitteleuropa culture. Wengrofsky is an emissary from a vanishing world of New York intellectualism. The piece is a gem.
– Professor Jonathan Engel, Baruch College, CUNY
"Great article" – Richard Lloyd, guitar, Television
"Beautifully written, pointed and poignant, capturing his both elusive and appealing spirit and intellect."
– Professor Ira Katznelson, Columbia University
Our recent films include "The Gospel According to Reverend Billy," a conversation with the 2009 Green Party candidate for mayor of New York City. Dr. Ira Katznelson, the Ruggles Professor of Political Science and History at Columbia University and former President of the American Political Science Association, reviewed the film and its corresponding essay as follows: "This film is fascinating at more than one level, including the integration of performance and politics, religion and essentially secular positions, malleability and hard views. The film and essay are very well done, and provoke thought by inviting attention to a person and sets of identities and views that are not ordinarily foregrounded." – Dr. Ira Katznelson, Columbia University
"This SHIT is dope !"
– Professor Christian Davenport, University of Michigan
The Syndicate of Human Image Traffickers Thanks You For Your Time and Interest